Rino Pucci, of course! I am a Manchester-based photographer and writer and I specialise in portraiture because portraits are about people.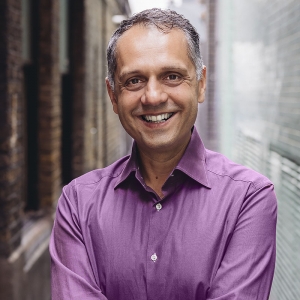 Pictures, words and people have been a common thread throughout my multifaceted career in storytelling and multimedia. I agree, these are a bit of worn-out expressions. But that's exactly what I've been doing in the last 20 years or so – half in native Italy, half in the UK.
Alongside my practice as a visual journalist for major news organisations, I have built an eclectic body of work – with both still and moving images – which spans from award-winning photofilms to documentaries and interactive websites for NGOs to shorts for wine makers and farmers.
More recently, I felt like going back to my first love, which is portrait photography.
I like portraying creative people, such as dancers, musicians, actors, designers – I love the sparkle that each session generates! And, even before attending my MA Photojournalism in London, I have always liked writing about photography. Writing makes me a better photographer, as much as taking pictures makes me a better writer – that's why, when it comes to portraiture, I do both things: taking portrait, talking portraits.
(For those who fancy reading my detailed CV, LinkedIn is the place to go.)
Ready to find out what I can do for you?